CRM and Marketing Automation platform SalesNexus has recently announced its partnership with RampedUp.io, a provider of B2B lead data.
The integration of RampedUp's powerful API allows SalesNexus customers to quickly and easily streamline the enrichment of their customer contact information.
With a single click, customers have instant access to updated and reliable customer information without having to put in the hours doing manual time-consuming research.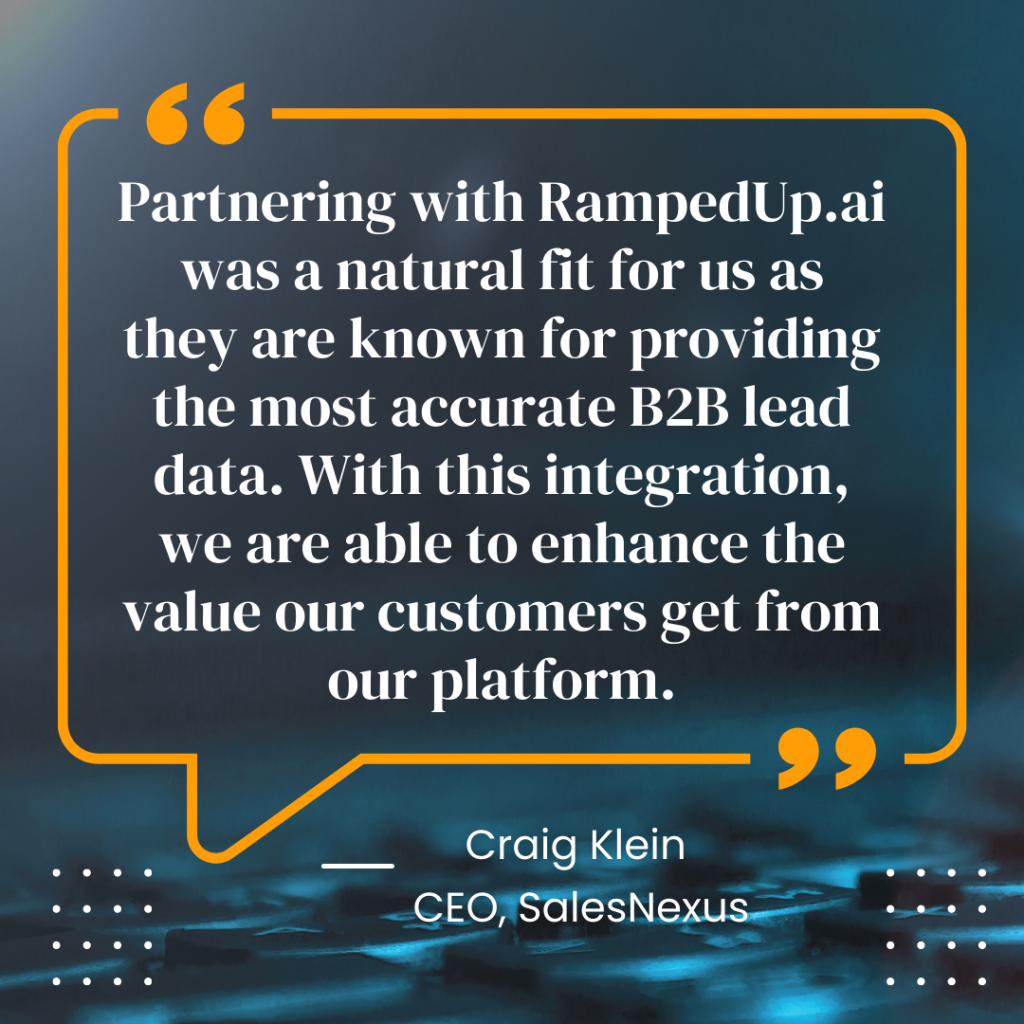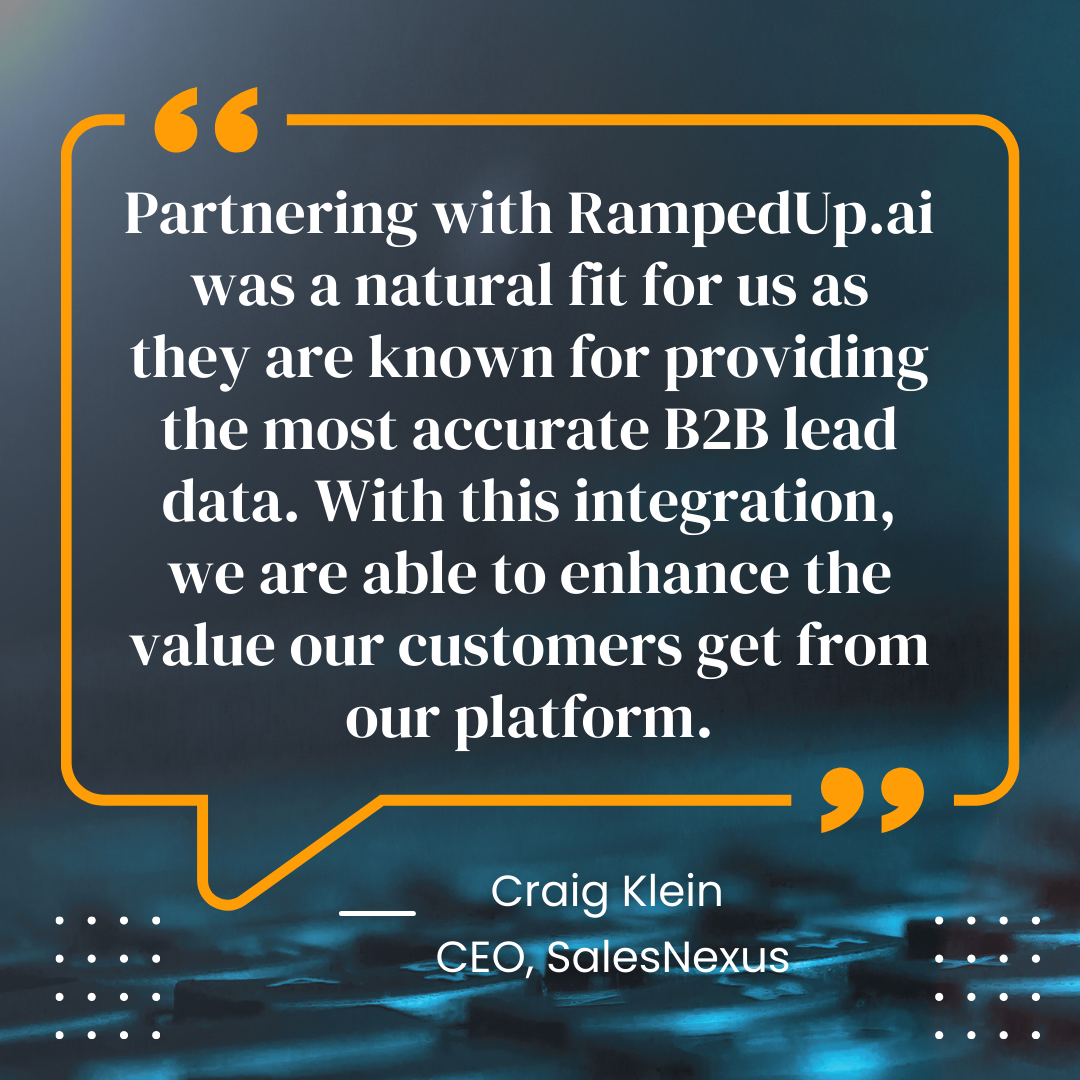 Read more about how this SalesNexus and RampedUp.io partnership benefits the customers by allowing them access to high-quality lead data and a means to reach out to more potential customers.
See the full article on NewsWorthy.ai