All in 1 Place – CRM,  SMS, & Email Marketing Automation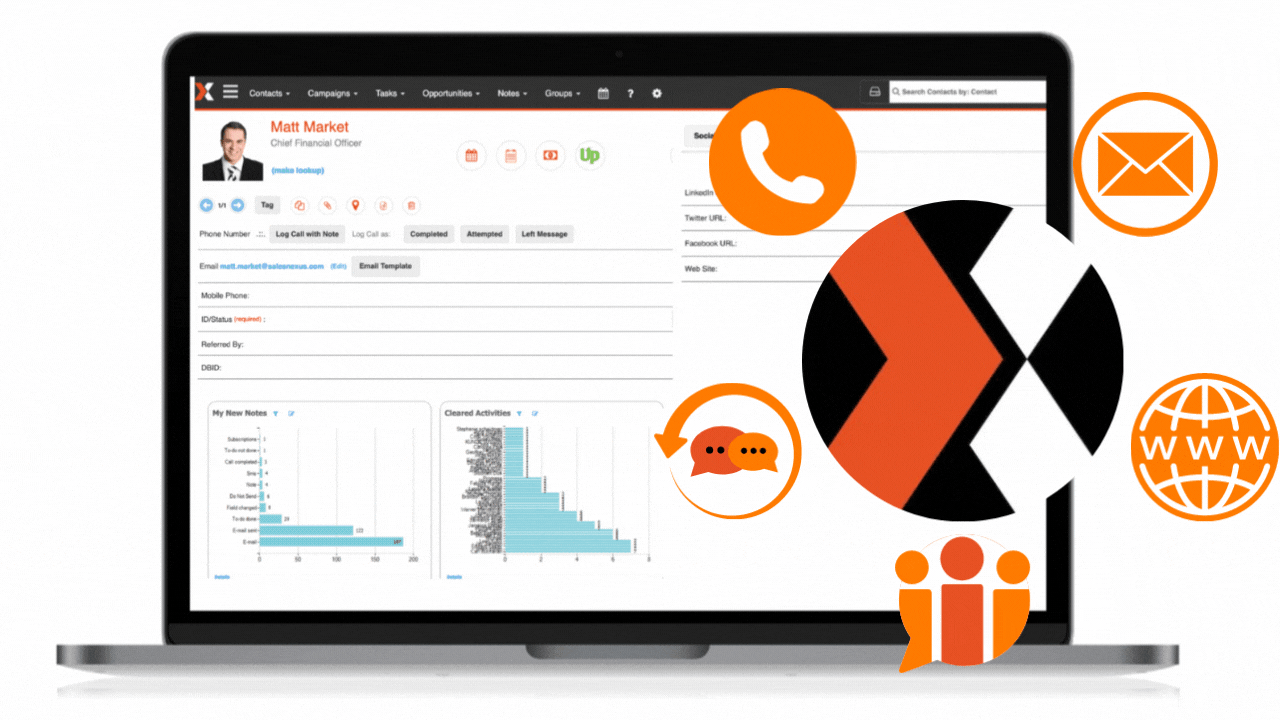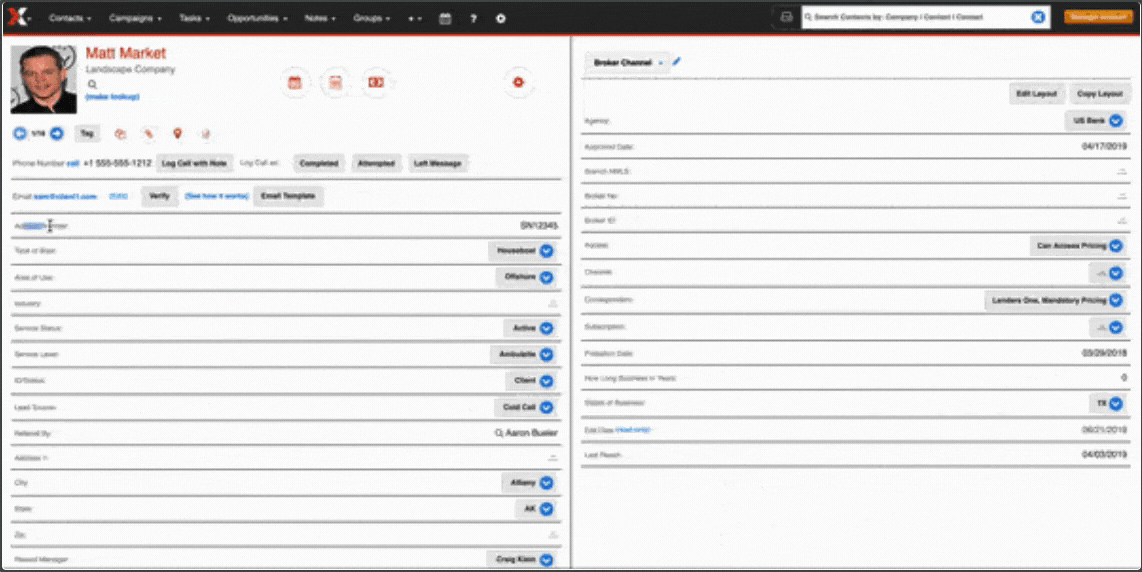 Your Sales Process, but Simplified
Easy to customize your business
Everything in one screen
Fast and easy for salespeople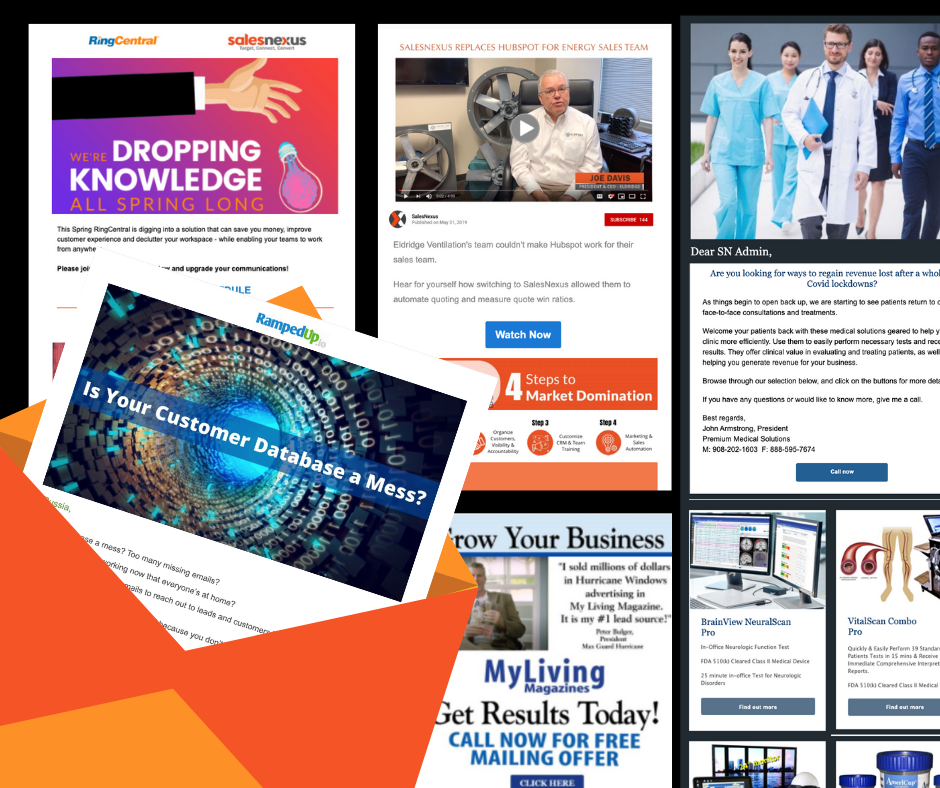 Create attractive emails and launch successful campaigns

Get more appointments to show up

Boost sales team productivity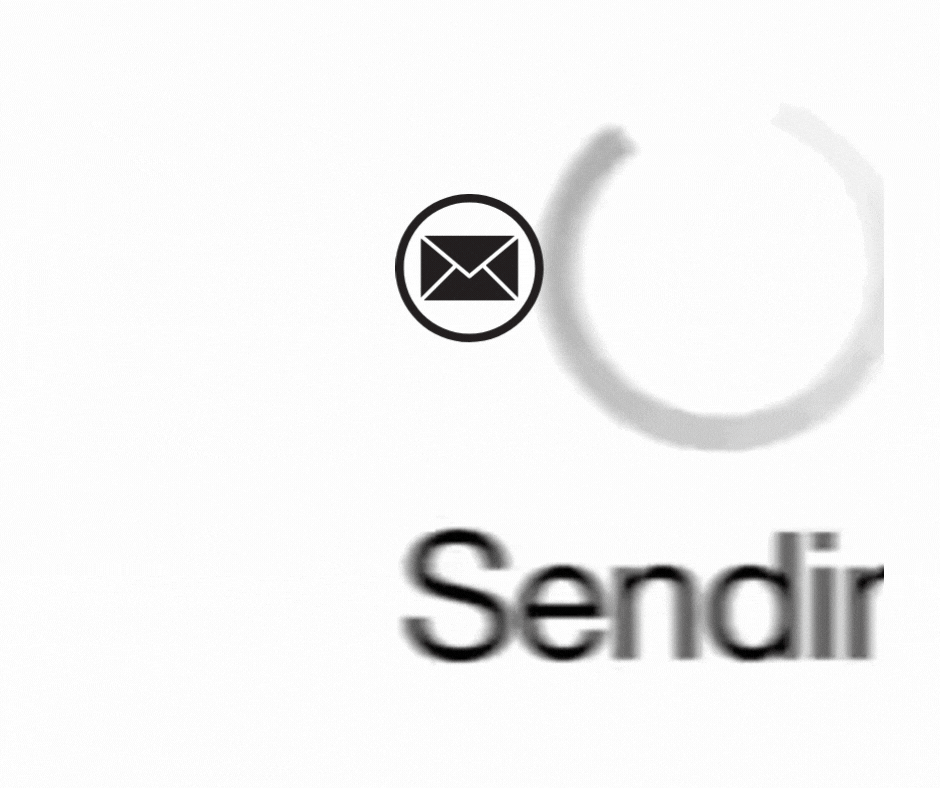 Instantly send automatic texts and emails to leads and customers
With automated tasks for your sales team, and all their email correspondence on one easy to view contact screen, your sales team will become selling dream machines!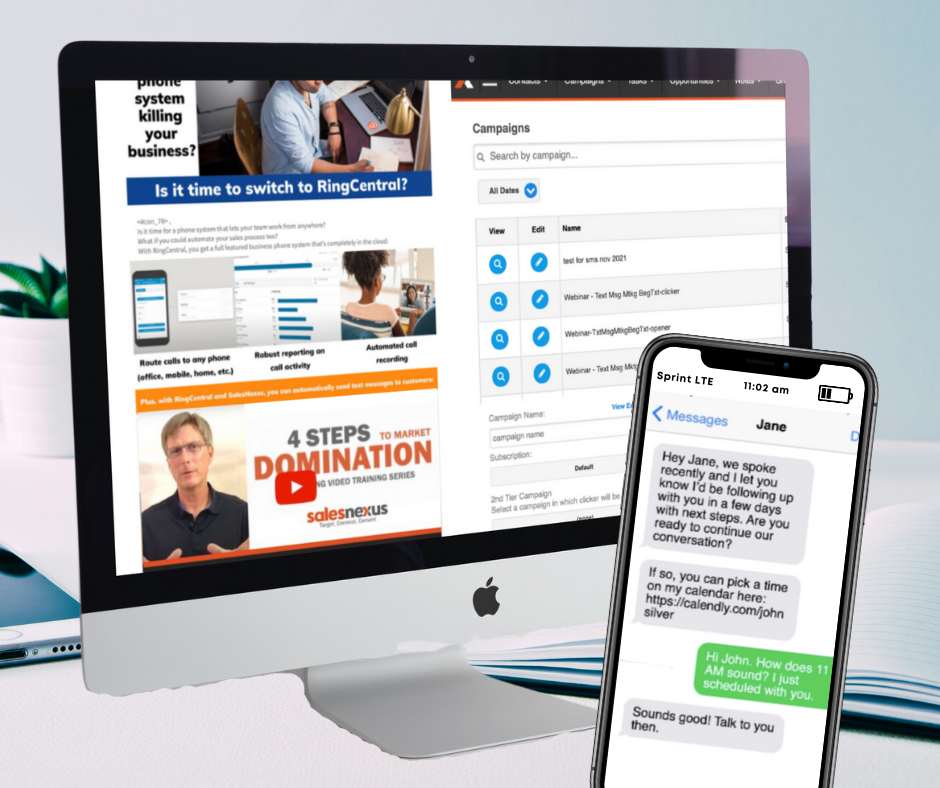 The Only B2B CRM With Built-In SMS Marketing

On-going Automated SMS Campaigns

Integrates Seamlessly with RingCentral
Learn more about CRM, Marketing Automation, Lead Building, Nurturing, and Generation with our FREE RESOURCES
Stop letting leads and $$$ slip through the cracks! For about $2 per day, you can reach out to more leads through follow ups and email marketing, organize your sales team, capture leads from your website, and all emails to and from your team!
"SalesNexus is not only a CRM and marketing tool, they truly partner with you to make sure this program works for you."
-Steve Cross
Sourcing Advisory Group
"I've used them for lead generation, follow-up, fully-automated marketing programs as well as generating traffic to my webinars."
-Mike Colesante
Backup Technologies
Experience the difference today.
Make
the Switch.
See how easy it is to be successful with CRM.
We take the time to help each and every customer customize their solution to their unique business. We don't leave you stranded with a new system.
That's why were rated A+ with the Better Business Bureau.