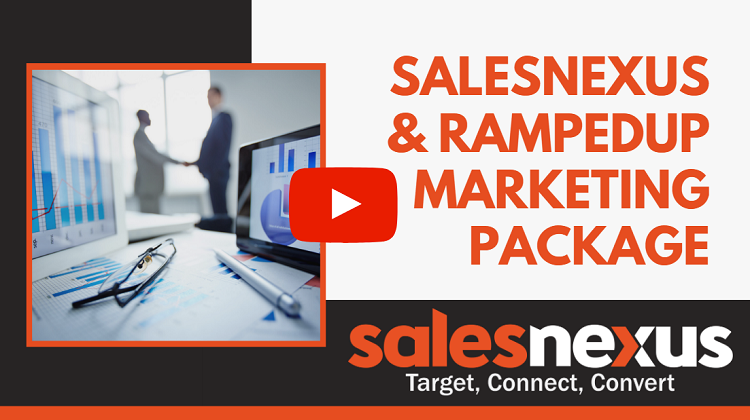 ---
John Godbey of Teach a Home Buyer on why he uses SalesNexus!

RampedUp and SalesNexus have put together a package to help you figure out how to run an entire email marketing campaign. All so that you don't have to figure out how to do it yourself.
Teach a Home Buyer uses SalesNexus to contact a huge number of people on a monthly basis. They have unlimited access to the information regarding who has opened their emails. This makes it very convenient for customers to reach out and reply to them.
They send out over 100 thousand emails a month, but not all of these go out at the same time. They are able to stagger them, so that approximately a few thousand emails go out a day. Thus, they are able to manage the number of calls they get per day without getting overwhelmed.
In the midst of this chaos, you need results – right now!

As we struggle to keep our businesses alive, we don't know what the long-term future is going to look like, so we need something that is going to get results immediately. Your customers are in chaos too, their needs are going to shift – rapidly in the next few months. Your employees and their needs and situation are going to shift frequently.

You don't have time to figure out how to ride a bike for the first time – you need somebody to just bring you some leads, and that's where SalesNexus and RampedUp come in.

---
Customer & Lead Lists Organized and Enriched

LinkedIn Profiles
Industry, Revenue, Employees, Titles
Additional Contracts
Additional (Similar Companies)
Email Campaigns

Written and designed
Sent for you, to your list
You just respond to the leads!
In just a few weeks you can be on the phone with potential customers without having to have drop everything to work on your first
email marketing campaign.

You can get all this for only $2,000 a month. The reason we can do this so affordably is because we are in the business of supporting our customer to do this themselves. We've worked out ways to just make it simple and efficient.

To try and be as helpful as we can to all of you just trying to make things work right now in this crazy situation, we are discounting the program by $1,000 a month for your first 3 months. There's no long term commitment, so you can get started with this program for only a thousand dollars.

While we are in this crazy Covid situation you're only spending a thousand dollars:
You're getting your data enriched, obtaining new data, and creating an email marketing campaign, which we will send out for you. All you have to do is tell us who you're targeting, and tell us enough to create the emails. Then all you have to worry about is responding to the lead.

We hope that at this tremendous value it will help some of you stay engaged with your customers while all this crazy stuff is going on.

Next steps:
Schedule a call to discuss email marketing service www.calendly.com/craigklein/full-service-marketing
Free data health check up www.rampedup.io/account-based-readiness-report
Start a free trial of SalesNexus and send some emails! www.sn9.fifoma.com/freetrial
Watch the 4 Steps to Market Domination Video Series www.sn9.fifoma.com/support