I bet you didn't know you're already in the email marketing business, big time!
How many people on your staff are sending emails to clients?
How many of those emails are directly impacting the client's relationship with your company and your revenue?
Of course, sales teams are the greatest example of this! Every time they end a conversation with a prospect, what do they say? "Great! I'l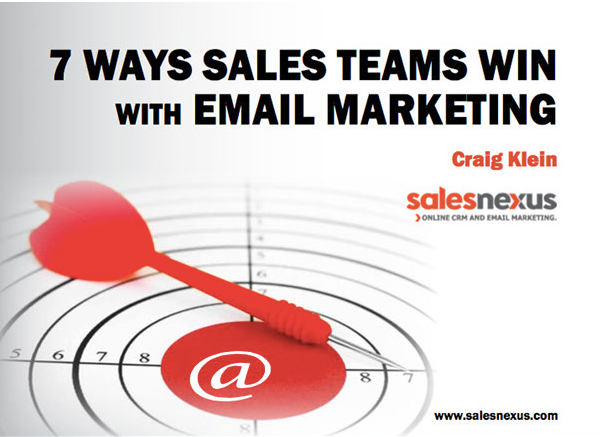 l send you an email with a link to this or that."
Should you make that a bit more automatic for them? Would that ensure the quality of what your potential customers are seeing? You bet!
But, what about all the leads they give up on? Is anyone staying in front of them? What about customers?
If you have a feeling there is a better way but, are searching for simple and affordable steps to take, you might enjoy our ebook "7 Ways Sales Teams Win with Email Marketing". Download it free here!