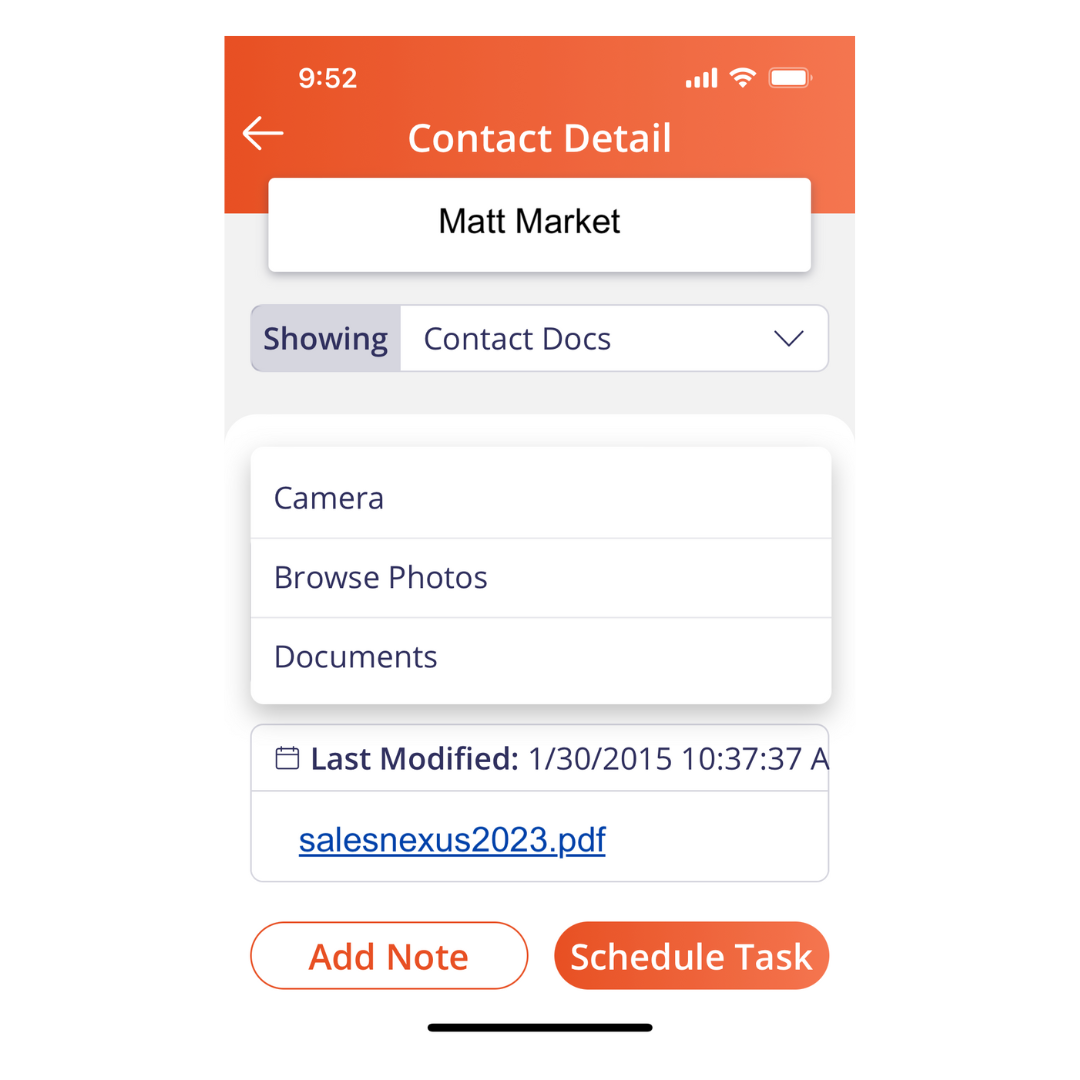 Connect to your Docusign account and send contracts and agreements to contacts within SalesNexus.
Select Retroactive and Non-retroactive to when creating new automations.
Import Contacts Improvements
Upload photos and docs via mobile.

Support Multi-select fields.

Several bug fixes.
New Beta import is much faster and avoids common errors.

Loading new contact lists from RampedUp maps to standard fields automatically.
View Contacts now sums up any column with numbers
Create Lookup Improvements
Greater control over boolean logic in complex searches.  Ability to automatically eliminate undeliverable emails from lookup.
Web Lead Capture improvements:
Create new sales opportunities from web forms.

Allows capture of UTM tracking info.
Multi-select field improvements - fixed issues with lookups and sorting