---
Ultimately, the goal is to develop a team of master virtual sellers, but in order to do that, we have to overcome some hurdles.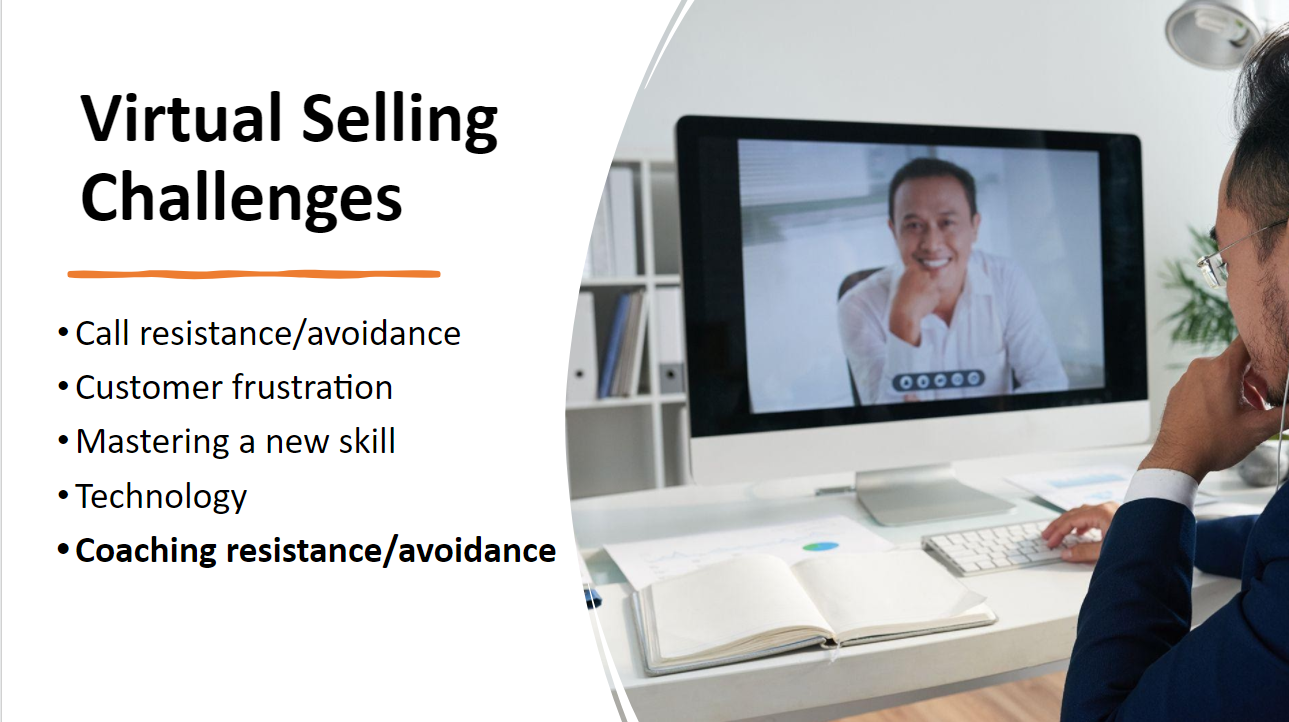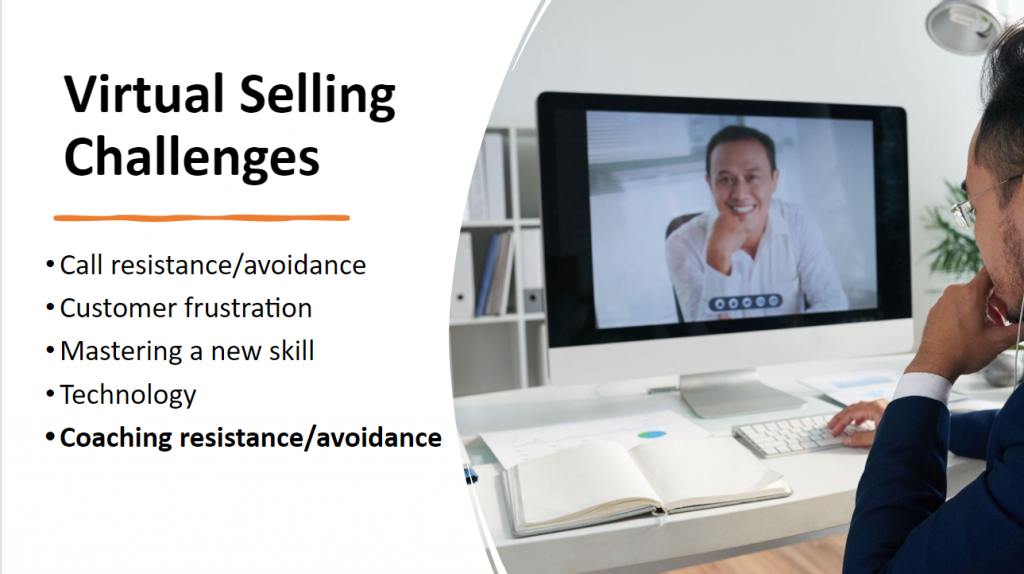 ---
New Skills & Coaching

Coaching is the key to supporting skill mastery. Training alone vs. Training with Coaching has a four-fold impact on one's ability to master a skill. So if you've done a ton of training with no coaching, the majority of your efforts have gone to waste.
Coaching delivers results. Studies show that sales reps with highly effective coaches delivered a higher percentage of sales; similarly, sales reps with coaches who follow a formal coaching process and spend more time being coached significantly out-perfomed those who spent minimal time being coached.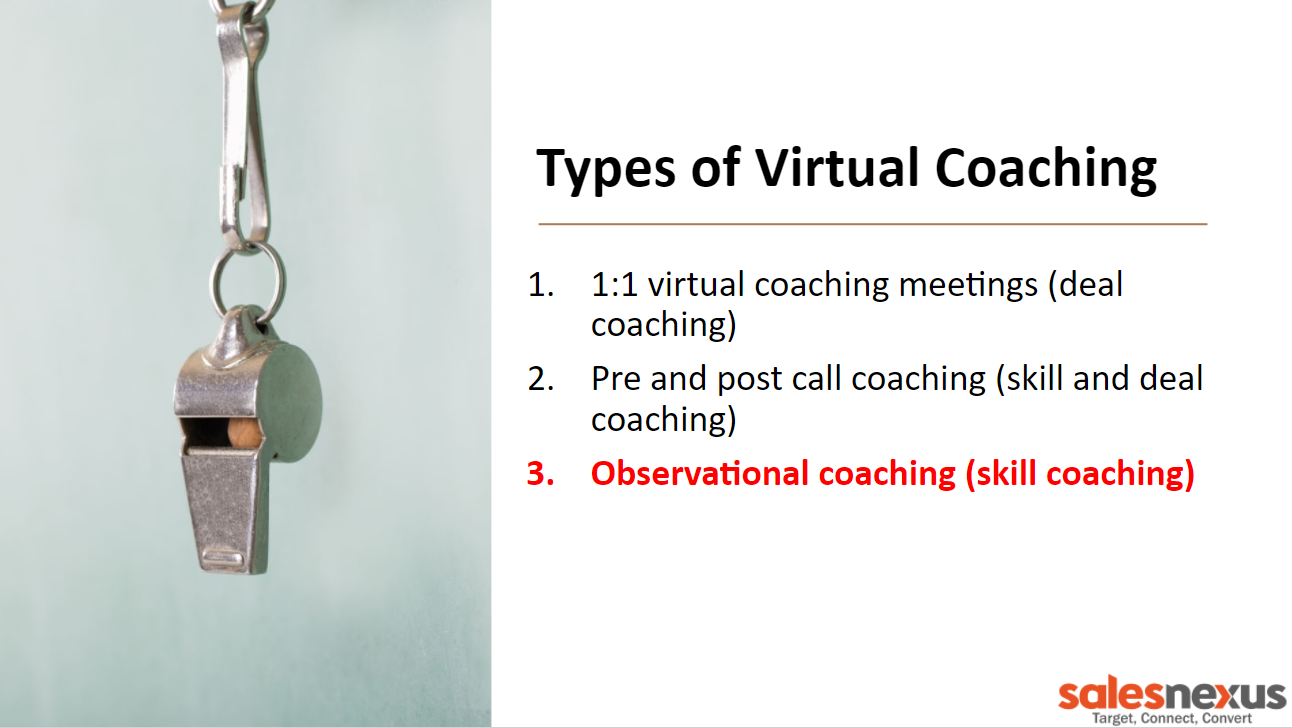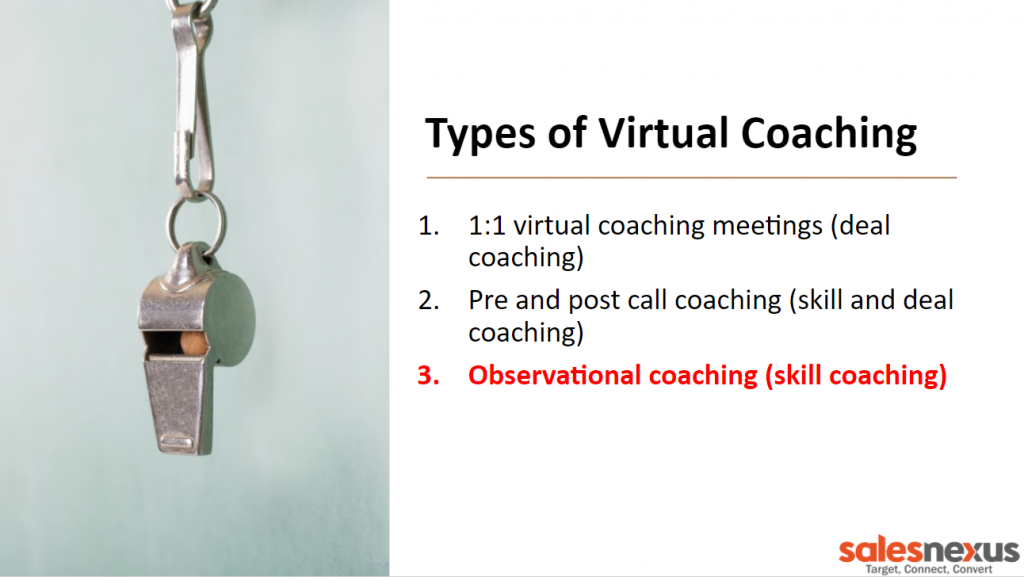 ---
The most powerful form of coaching is Observational Coaching, which can be done through the virtual ride-along; this involves sitting in on the call with the sales rep.
The best form to help someone develop their virtual selling skills is combining training with coaching.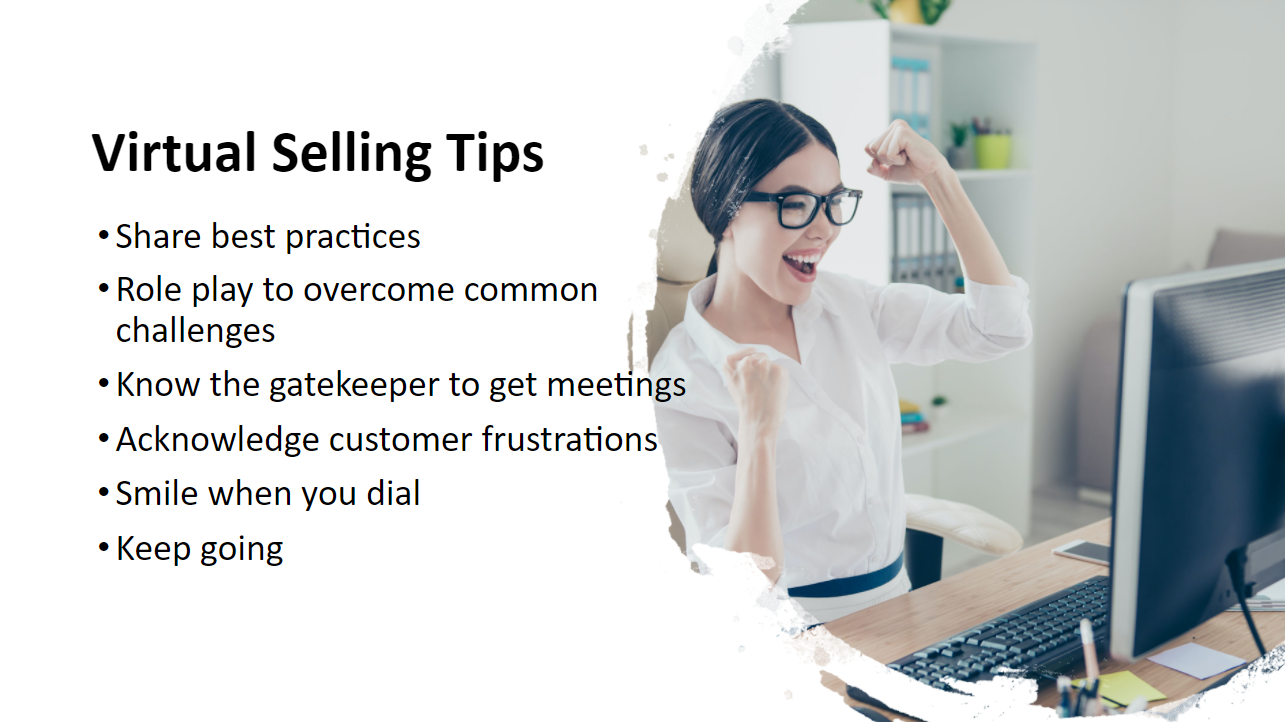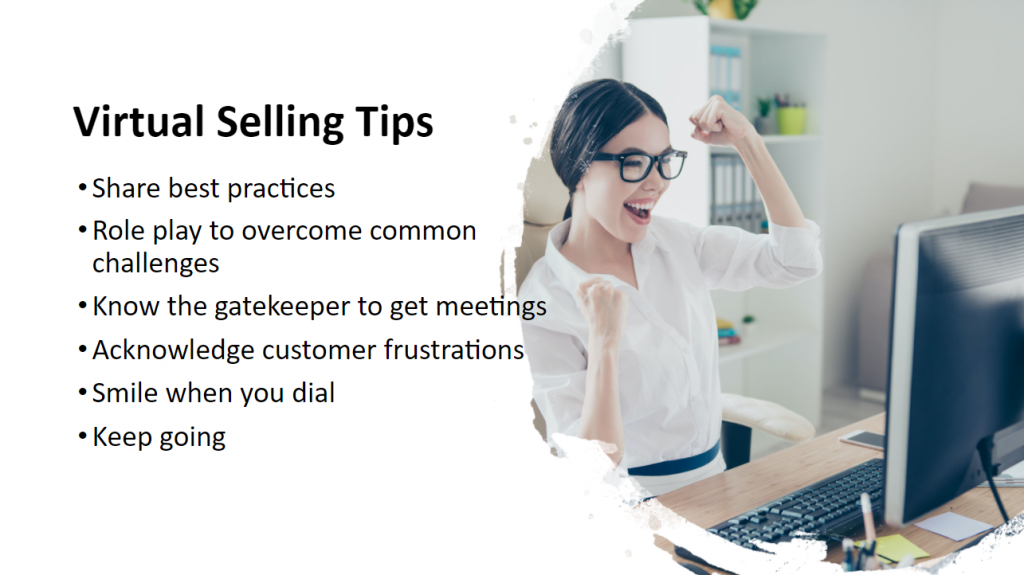 ---